Top Sellers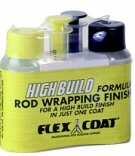 F2S Finish Kit - Color-coded, Reusable Syringes - supplied with two ounce kit, guarantees exact, accurate measurement of Flex Coat 50/50 mix. Easy-to-use instructions included. HIGH BUILD Formula for a professional finish in just one coat. LITE Formula designed especially for lighter, thinner coats.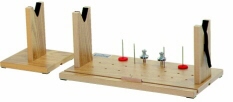 Hand Rod Wrapping Machine - This highly versatile rod wrapper is designed to do precision wrapping. With two tension devices and adjustable thread feed, this is the most popular unit for custom rod builders.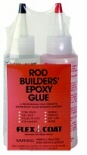 Epoxy Rod Builders Glue This is a professional, clear, high strength, waterproof bonding material. Perfect for gluing reel seats, ferrules, gembles, handles, grips, roller tip tops, cork rings, butt caps and general repair. Pot life of 20 minutes...full strength in 2 hours. Instructions included.