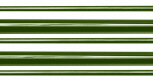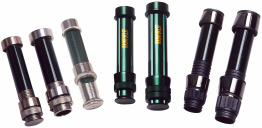 Rainforest Reel Seats
Utilizes the unique ``Channel Lock`` design anodized in Rainforst Green to match the color of the ``Rainforest Series`` Rod Blanks.
A7, A8, and UL3 reel seats with a Rainforest green woven graphite and skeleton anodized in TiCH color to match our extensive line of fly guides.
G16C and G17C with Rainforest green woven graphite inserts and TiCH cushioned hoods.

Rod Drying Machine
11 RPM finish/dry motor
Self centering chuck
Adjustable rod stand with ball bearing wheels

Alpine Rod Socks

Alpine rod socks offer quality combined with maximum protection.
Mildew resistant velour upholstery material.
Simple and strong surged edges, with attractive trim bound to the edges.
End ties for no-slide security.
Available in charcoal.
Alpine Rod Cases

Alpine rod cases offer superior quality combined with sensible design features.
Durable Cordura covering keeps a rich appearance while providing optimum protection.
Easy screw cap insures no ``broken zippers``.
Rubber end cap prevents wear and tear, and eliminates ragged edges.
Available in a rich burgundy color.

Channel Lock Reel Seats
Machined from marine-grade aluminum and hard-anodized to prevent corrosion
Available in clear-anodized silver, black, black/gold and our new TiCH color anodizing.
Heavy-duty reverse knurled nuts.
Ribbed I.D. allows glue reservoir for firmer bonding.

Lite Wire Fly Rod Snake Guide
Lite wire stainless steel construction with industrial hard chrome plating.
Available in Super Hard Chrome, Black Chrome, TiGOLD™ or our TiCH coating.
Offered with pre-ground feet.
Ideal for use on bamboo fly rods, light weight fly rods, or anywhere physical weights and flexibility are an issue.